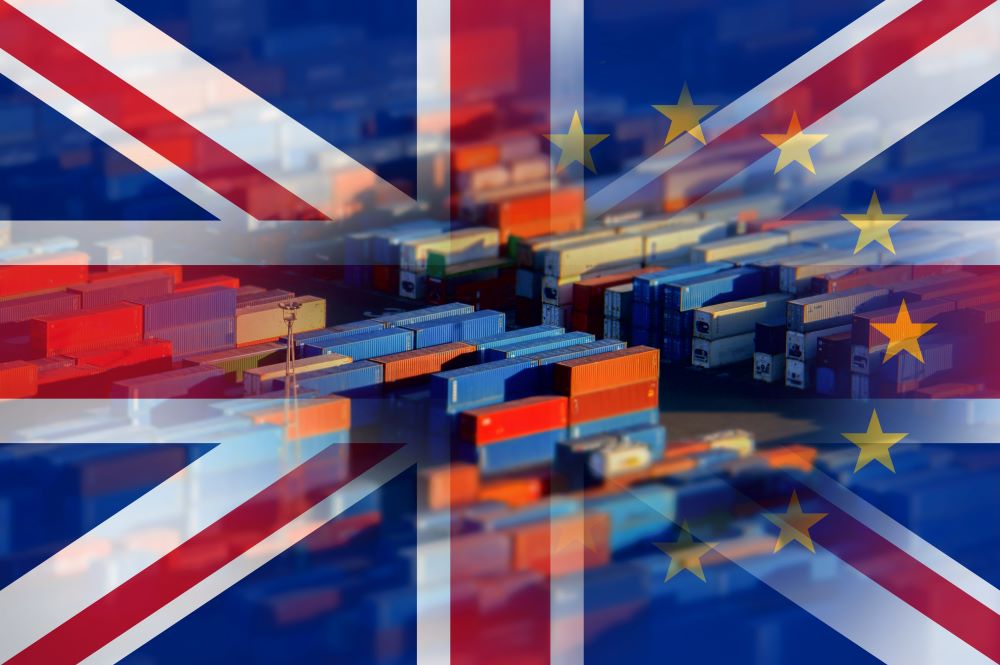 The introduction of post-Brexit border controls on some imports from the European Union into Great Britain has been delayed because of coronavirus disruption.
The Government had agreed to phase in customs requirements for GB imports from the EU over a six-month period in the first half of 2021, but has now extended the timetable by a further six months after businesses said they needed more time to prepare.
Full border control processes will now be introduced on January 1 2022 – six months later than originally planned.
Michael Gove, the Minister for the Cabinet Office, told MPs the initial timetable was based on the impact of the first wave of coronavirus, but that 'we know now that the disruption caused by Covid has lasted longer and has been deeper than we anticipated'.
In a written statement, he said: 'Although we recognise that many in the border industry and many businesses have been investing time and energy to be ready on time, and indeed we in Government were confident of being ready on time, we have listened to businesses who have made a strong case that they need more time to prepare.
'In reviewing the timeframes, we have given strong weight to the disruption which has been caused, and is still being caused, by Covid, and the need to ensure that the economy can recover fully.'
Pre-notification requirements for products of animal origin, certain animal by-products and High Risk Food Not Of Animal Origin will now not be required until October 1 2021.
Customs import declarations will still be required, but the option to use the deferred declaration scheme has been extended to January 1 2022.
From March 2022, checks at border control posts will take place on live animals and low-risk plants and plant products.